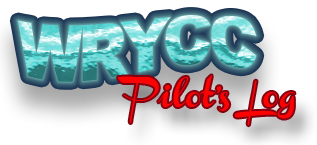 From Amidship
October has arrived and like it or not so has the end of the boating season. 2020 has been a challenging year. Most of our Club activities had to be cancelled. I did manage to get my boat out a few times. I spent a lot more of my time playing around on my jetski. Had a lot of fun out on the water with that toy.
October is also an important month for our Club. It is election time. Based on the nominations in September all are running unopposed. I look forward to serving with our 2021 Board.
I am still accepting donations of liquor for our Cooler Of Cheer ball fundraiser. There are still tickets available and if you would like to purchase or sell them it would be greatly appreciated.
Our 2021 Ball is scheduled for January 9, 2021. Due to the covid situation and the inability to run all the fundraisers needed to offset the costs of the Ball I am looking at the possibility of rescheduling the event. I will keep you all updated as the situation warrants.
On Saturday October 3rd P/C Charlie Mlynarski, Lady Janice Mlynarski and myself visited Sun Seekers Boating Club to recover our burgee that somehow found its way into their Clubhouse. We had a good time. Now that the Clubs are back open it's good to get out and visit our fellow Clubs.
Keep an eye open for R/C Dawns email starting up once again our Friday night meet ups at Smokies for dinners or drinks. Should be starting up again soon. We need to support our home.
Last month we hosted the September AYC meeting at our Clubhouse. To say it was a success is an understatment. The officers and Board did a great job of hosting the event along with the Smokies staff. Comments were positive.
Until next month, lets get those boats out and on the hard for their long winters nap. Stay safe.
From The Rear
Hi Everyone,
Summer has come and gone, boats are being pulled out for their winter slumber.  Sad time of year for so many of us.  However, with things opening up more and more it looks like we may be turning around and hopefully getting back to normal soon.
We will be starting up our Friday nights at Smokies again soon.  Doesn't mean we can only visit our club on Friday's, we can visit whenever we want!  Let's try to get this started on October 23rd, maybe another night of the week works better for everyone.  Let me know what you think.
Rear Commodore Dawn Lang Shoemaker

Member at Large
I-LYA Delegate
Good news from I-LYA; We will have a Fall Meeting.  The venue has changed to Westlake, Ohio.  Please visit the I-LYA website for room reservations.  The date for the Fall meeting will be December 4th to 6th.  We will have a few hospitality rooms; social distancing will be required.   At the Fall Ball, I will be sworn in as the new I-LYA Commodore and would like to see some of our members present.  This is a big deal for me and I would like to see lots of support from our Club.
That's all I have for now, see you at the Fall meeting in Westlake, Ohio.
Thanks, Captain Bob Lang, Vice Commodore I-LYA

Entertainment
BOAT US ~ GA80969Y
No events are planned at this time, hang in there friends we will get through this difficult year.
Election meeting will be October 19th
I-LYA Pins – $20 each (please see Bob Lang or myself to purchase pins).
V/C fundraiser – Cooler of Cheer – Tickets $20 each
Feel free to contact me with any questions, ideas or suggestions you may have.
Entertainment Chair Dawn 734-347-2085
AYC Delegate
AYC REPORT
We hosted the AYC meeting for the month of September, and I can say we sure knocked it out of the park.  It was very well attended and we kept within our Covid guidelines.  The food was amazing, Smokies did a fantastic job, and our support from our bridge, board, P/C's and AYC delegates was great to see.

 Rear Commodore Dawn Shoemaker

Events, Cards & Flyers
Happy Anniversary